2018 Swim England South West Region Inter Counties, 24th & 25th November.
Good results from our junior mixed teams.
14 & Under Mixed
Devon 20, Somerset 1
Cornwall 11, Dorset 7
Somerset 4, Wiltshire 5
Gloucestershire 8, Dorset 2
Devon 19, Wiltshire 1
Cornwall 1, Gloucestershire 6
Somerset 3, Dorset 4
Wiltshire 2, Cornwall 9
Devon 8, Gloucestershire 4
Final Placings
Devon
Gloucestershire
Cornwall
Dorset
Wiltshire
Somerset
12 & Under Mixed
Gloucestershire 12, Dorset 3
Somerset 4, Wiltshire 9
Devon 15, Somerset 3
Dorset 4, Wiltshire 5
Devon 14, Dorset 5
Wiltshire 2, Gloucestershire 17
Gloucestershire 15, Somerset 3
Wiltshire 11, Devon 15
Somerset 4, Dorset 7
Devon 9, Gloucestershire 7
Final Placings
Devon 8pts
Gloucestershire 6pts
Wiltshire 4pts
Dorset 2pts
Somerset 0pts
News:
This is to let you know that we have nominated 15 players from whom we will select the 13 to represent Wiltshire in the South-West inter-county tournament at Exeter on Sunday, 18 December. Final selection will take place after the training session at Marlborough College on Sunday, 11 December (13.00-14.30). Please remember that, barring a very convincing excuse, you will not be considered for selection if you do not attend on 11 December.The players are: Jacob Alsop, Joe Ashworth, Edward Bancroft, Hannah Benjoullan, Ben Cann, Jack Casey, Johnny Cruttenden, Jed Dennis, Kimberley Fowler, Ethan Garrett, Ben McNab, Eliana Robinson, James Seller, Connor Smith, Zach Stacey.

The South-West tournament takes place at Pyramids Leisure Centre, Heavitree Road, Exeter, EX1 2LA. With apologies for the early start, players will need to meet the coaches at 09.30 as the first of five half-games starts at 10.00.

Program:

10.00 Wilts v Dorset

11.15 Wilts v Devon

13.15 Wilts v Somerset

15.30 Wilts v Cornwall

17.00 Wilts v Gloucestershire

If you have any questions about the event, please contact Chris Ducker, chris.ducker@bwpl.org

Wiltshire has its first reps in a South West team – Joe Ashworth ad Ben McNab, of BoA, both selected for the ASA inter-regional tournament (players 2003 and younger) at Walsall in October.
Katy Cutler has been selected to represent GB in the U19 European Junior Waterpolo Championships. The squad have been training all summer in Manchester, Hungary, Croatia and Serbia.The team attended a celebration reception at Manchester Town hall on the 6th September.
_____________________________________________________
ASA SW Water Polo Inter-County Championships Results:
Results from 6th December 2015: IT Results 2015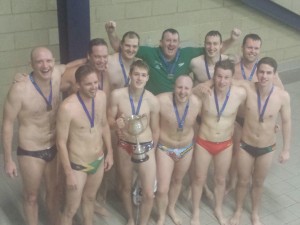 Wiltshire Water Polo Team 14 and Under to represent Wiltshire at Millfield on Sunday 6th December in the inter County Tournament.
Joe Ashworth BOA
Edward Bancroft BOA
Henry Clark Marlborough College
Rosie Cussack Salisbury
Katy Cutler Southampton
Jed Dennis Salisbury
Kimberley Fowler BOA
Abigail martin -Hicks City of Coventry and Cheltenham
Thomas Musselwhite Salisbury
Ben McNab BOA
Danny McGovern Salisbury
Elliot Pengelly BOA
Gleb Trotsenko Marlborough College1st reserve Jacob Alsop BOA
2nd reserve James Seller BOACongratulations on being selected, and hope you all have a great Tournament.Andy Hicks and Jim Robinson (coach's)
_________________________________________________________________
WATER POLO TOURNAMENT
RESULT:
Results of the Water polo at Marlborough on Sunday.
Salisbury Won the event, with Marlborough College second and Swindon Dolphins third.
Results were as follows,
Swindon 4 Marlborough 5
Salisbury 12 Marlborough 2
Swindon 6 Salisbury 11
It was a well supported event by all the clubs taking part,and they all enjoyed it which is the main thing,and the purpose of the event to encourage Water Polo in the county.
We look forward to making it an annual county event.
All the best Andy
If you need any more information please contact Andy Hicks on ahicks@marlboroughcollege.org
Date: Sunday 13th September 2015
Venue: Marlborough College.
The age group is under 19 boys
All being well the teams taking part will be Marlborough College, Bradford on Avon, Salisbury, and Swindon Dolphins, but any other Wiltshire teams are more than welcome.
Swindon Dolphin will run the tournament, and provide all the officials.